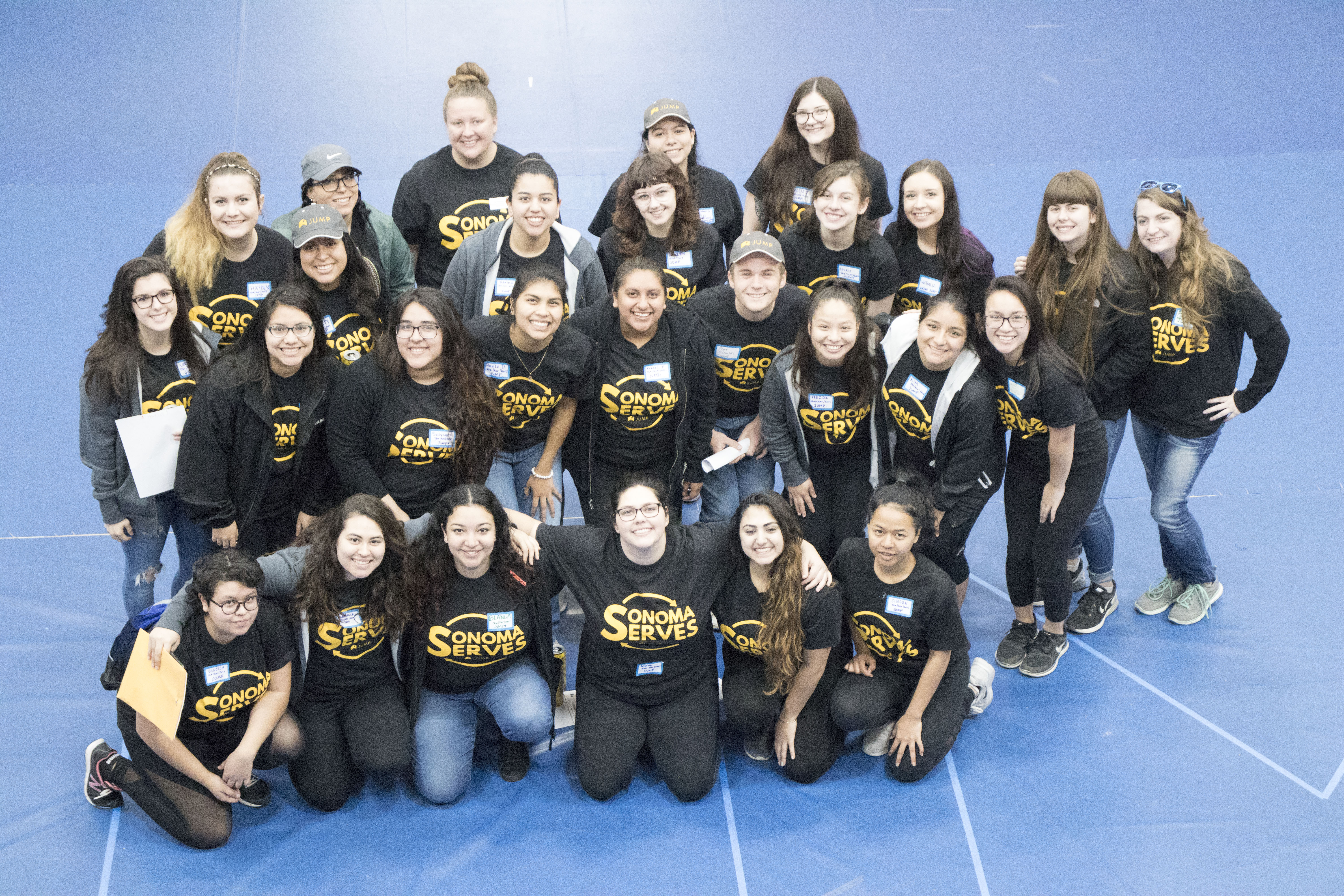 Welcome to Join Us Making Progress (JUMP)! JUMP offers a variety of different co-curricular service opportunities for all Sonoma State students. 
JUMP is the community service program of the Associated Students Inc., which provides Sonoma State University students the opportunity for personal growth, leadership, and education through service to the campus and the community. By organizing service and advocacy opportunities in response to our community's needs, JUMP encourages students to pursue purposeful action and education while promoting change and impacting our world.
We have a variety of service opportunities ranging from one day events working in a community garden or a local food bank to semester long opportunities like after-school tutoring and preparing meals for people experience food insecurity. JUMP is made up of four coalitions: Days of Service, Sustainability, Youth Programs, and Human Services.
Interested, but not sure where to start? Reach out to JUMP's advisor, Natalie Frankel, at frankeln@sonoma.edu. You can also check out our upcoming events below!