Welcome to Join Us Making Progress (JUMP)! JUMP offers a variety of different co-curricular service opportunities for all Sonoma State students. 
JUMP is the community service program of the Associated Students Inc., which provides Sonoma State University students the opportunity for personal growth, leadership, and education through service to the campus and the community. By organizing service and advocacy opportunities in response to our community's needs, JUMP encourages students to pursue purposeful action and education while promoting change and impacting our world.
We have a variety of service opportunities including semester long commitments and single day's of service. JUMP is dedicated to bringing awareness to the importance of service while continuing to meet the needs of each student. We hope you will utilize the resources we currently have listed!
For semester long opportunities contact jump.cc@sonoma.edu. For individual days of service contact jump.daysofservice@sonoma.edu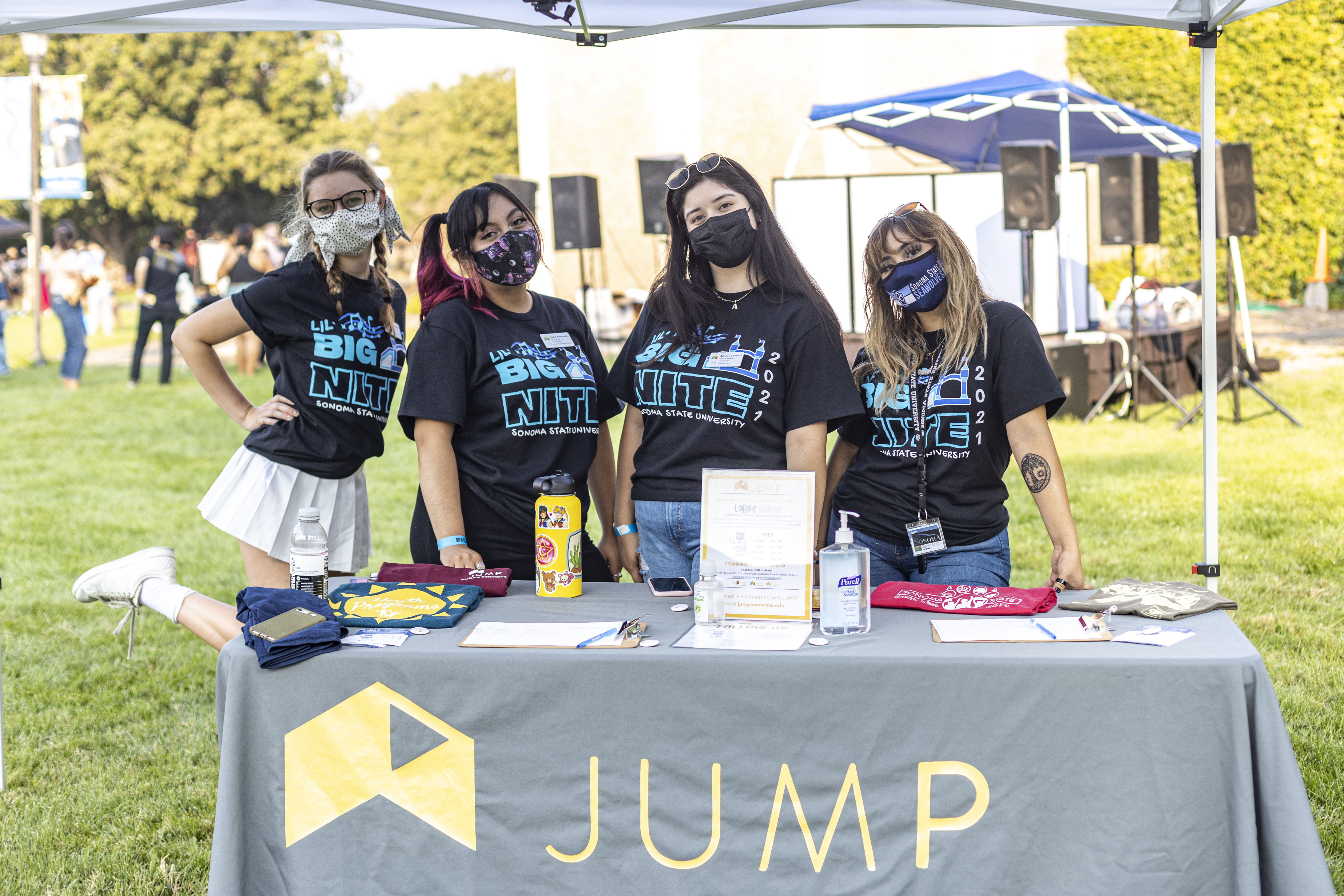 Upcoming Events
9:00am

to

12:00pm
, Meet at the SSU Flagpole at 8:30 AM
Join JUMP to volunteer at Rohnert Park Animal Shelter.
8:15am

to

12:00pm
, Meet at the SSU Flagpole at 8:15 AM
Join JUMP to volunteer with our local community partner Landpaths at Bayer Farm in Roseland.